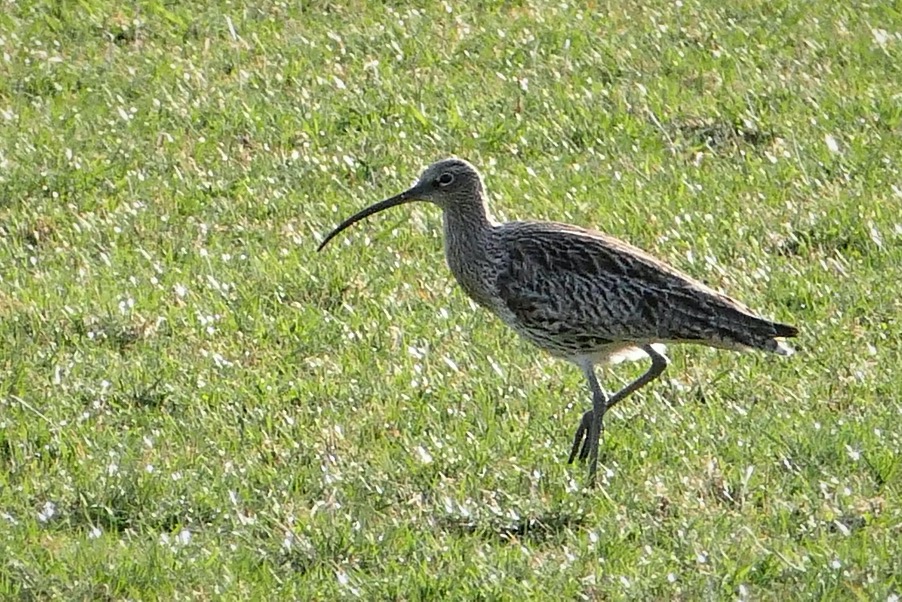 Breeding Eurasian curlew numbers in the UK are estimated to have fallen by 65% since 1970, and this enigmatic wader is now of high conservation priority. The Scottish and English uplands currently represent the UK strongholds, but declines are starting to be detected in these areas, particularly across in-bye fields. There are now thought to be only about 250 pairs remaining in southern England (south of Birmingham), and there is an urgent need to assess methods of re-establishing populations in locations where they have the best chance of breeding successfully.
The GWCT is assisting with an exciting new project initiated by the Norfolk Estate, Sussex, to establish a breeding curlew population on the South Downs. The project involves a technique called headstarting, whereby eggs are taken from the wild (under licence), incubated artificially, and then chicks are reared to fledging age in enclosures before release into the wild. The technique has been used previously by Curlew Country, WWT, Pensthorpe Conservation Trust, BTO and Natural England to reinforce curlew numbers in Shropshire, the Severn and Avon Vales, Dartmoor and Norfolk.
In this research project, a limited number of eggs will be collected from the Arkengarthdale and Castle Bolton areas, incubated, and then transported to the South Downs for further incubation, hatching and release. The GWCT has worked closely with Natural England to ensure this can be achieved without impacts on the donor population.
The aim of the South Downs project is to determine whether headstarting is an effective technique for reintroducing curlew to southern England. The Norfolk Estate, where birds will be released, has a proven track record of restoring farmland wildlife since 2003, with grey partridge numbers increasing from just 11 in 2003 to over 2,000 by 2014, and numbers of other ground-nesting birds, such as lapwing and skylark, undergoing dramatic population increases. The GWCT's role is to obtain data on the survival rate, winter dispersal and site selection at breeding age of headstarted curlews through radio-tracking and GPS tracking of released birds.
Dr Andrew Hoodless, Director of Research at the GWCT, commented: "We have documented the Norfolk Estate's success with grey partridge and, more recently, the high productivity of their lapwings, so the estate is an obvious place to trial curlew headstarting. However, the extent to which birds will disperse and the proportion likely to return to the South Downs to breed is unknown and hence scientific monitoring of the outcome is essential."
Dave Slater, Director of Operations Delivery at Natural England, said: "Reversing the decline in curlew numbers is one of England's most pressing conservation issues. Natural England strongly welcomes approaches from partners wanting to respond. We've worked closely with GWCT and the Norfolk Estate on this innovative proposal to learn more about the potential for headstarting techniques to be used in conjunction with habitat management to re-establish breeding populations in lowland England. NE has issued a research licence with strict conditions to ensure that curlew populations are not put at risk by the project."
The project commences this month, with releases planned for five years subject to annual reviews, and monitoring for at least ten years.
---
Please support our vital conservation work
New project gives South Downs curlew a much-needed head start