By Georgia Isted, Merlin Recovery Project Assistant
Grouse moors appear to form important refuges for breeding merlin. However, recent merlin declines have been suggested to be due to intensified cutting and burning of heather to favour grouse, thereby reducing both the availability of tall heather for nesting and the numbers of small birds, particularly meadow pipits. Meadow pipits form 44% of prey items consumed by breeding merlin, however pipits themselves have declined by 40% between 1970 and 2010 and are currently on the amber list of Birds of Conservation Concern.
To understand whether prey abundance is limiting breeding merlin, we have liaised with raptor workers and gamekeepers to identify 68 occupied merlin territories across the North Pennines, North York Moors and the Yorkshire Dales, and 60 comparative areas that are thought not to currently support merlin.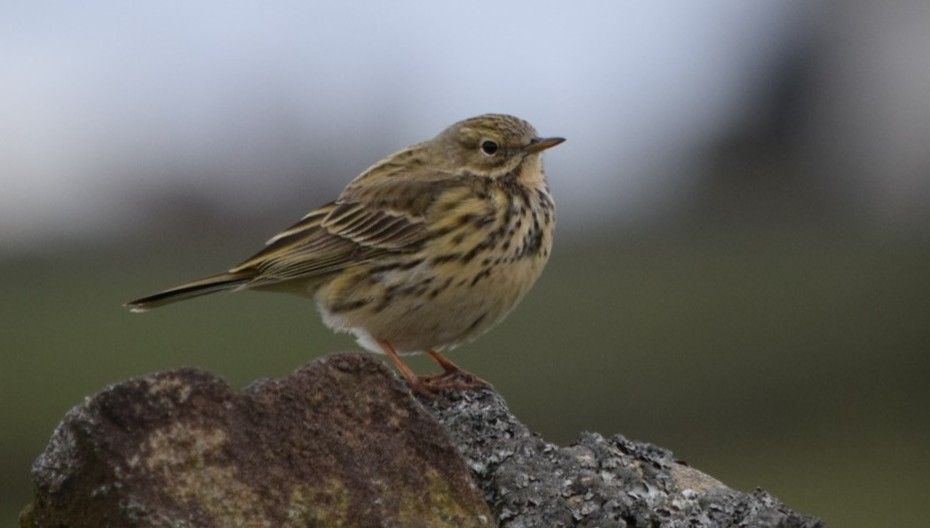 We have completed our first surveys, which were in April, timed to coincide with merlin returning to the moors and establishing breeding territories, as well as the return of meadow pipits to moorland. We surveyed all birds along a 3km rectangular transect around the nest, but avoiding the nest itself to avoid disturbing breeding merlin. Surveys were conducted shortly after dawn when pipit and skylark activity peaked and detection was highest, and only when weather conditions were suitable (good visibility, light winds and no rain).
We will conduct second surveys in June that coincide with merlin brood rearing, and the peak brood fledging of meadow pipits.
The Merlin Magic Project is funded by the government's Green Recovery Challenge Fund. The fund was developed by Defra and its arm's-length bodies. It is being delivered by the National Lottery Heritage Fund in partnership with Natural England, the Environment Agency and Forestry Commission.
Please help our team continue their vital conservation research by giving what you can. All payment cards, PayPal, Apple Pay and Google Pay accepted.
Merlin: Is avian prey availability limiting on moorland?