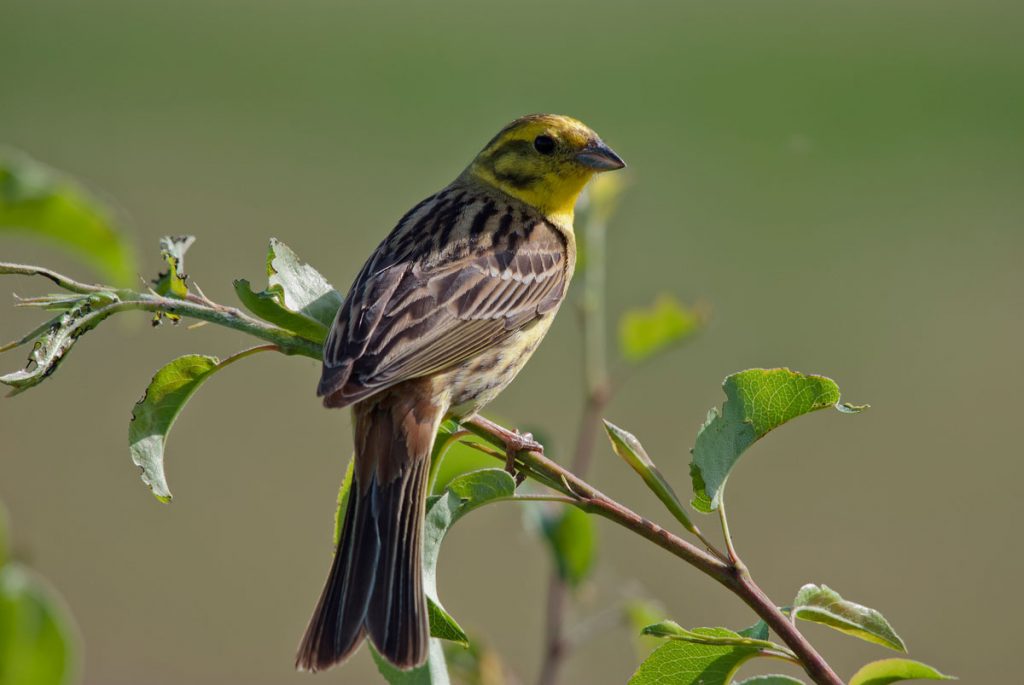 By Dr. Alastair Leake, GWCT Director of Policy
It is encouraging to see the results of a long-term study of wildlife on a large commercial arable farm in England, on Tuesday 2nd August. A decade long study by scientists at the UK Centre for Ecology and Hydrology (UKCEH) at Hillesden Estate in Buckinghamshire, has shown that adopting measures from the Government funded Countryside Stewardship Scheme (CSS) has led to long-term increases in farmland bird and butterfly numbers, with reports of increases in pollination and natural pest control on the farm too.
Significantly, the scientists compared the site at Hillesden with other similar farms who had not adopted CSS measures. At a time when we are in the midst of designing the new flagship Environmental Land Management Scheme (ELMS) it is important that Government, both Defra and Treasury, can be assured that funding on-farm measures can yield results, against a back-drop of species decline in the farmland environment generally. It is important too that farmers be encouraged to enter the new scheme re-assured that their efforts will deliver increased biodiversity, as this study demonstrates.
These results support those of the longer-running GWCT Allerton Project, at Loddington in Leicestershire, which is now in its third decade. A common theme from both farms is that while wildlife increased, so did crop production. Both achieved this by identifying the least productive land to farm and repurposing it to wildlife habitat, and managing that habitat well, emphasising the need for good advice to be a key component of the new ELM scheme. Good news then for farmers too – farming wildlife need not reduce food production.
However perhaps what is most striking about this study is how adding game management techniques to the habitat measures both farms adopted has given an added boost to the songbirds at Allerton. Whilst good habitat management has increased bird numbers by 30% across all species at Hillesden, the addition of supplementary winter feeding and predation management in the nesting season has seen Allerton increase its birds by over 90%. Indeed, the duration of the three-decade long Allerton study has enabled scientists to look at habitat creation and other management measures in isolation from each other, for years at a time, and this has clearly shown what the Hillesden scientists also report; that habitat measures alone are limited in their ability to maximise the potential for songbird recovery.
This is an important observation. If we want to ensure the ELM scheme truly delivers its potential on English farmland, then it is essential we include focussed management options alongside habitat creation. If we do the result could be a national and spectacular turn-around in songbird populations.
---
Boost for farmland birds – studies show species recovery