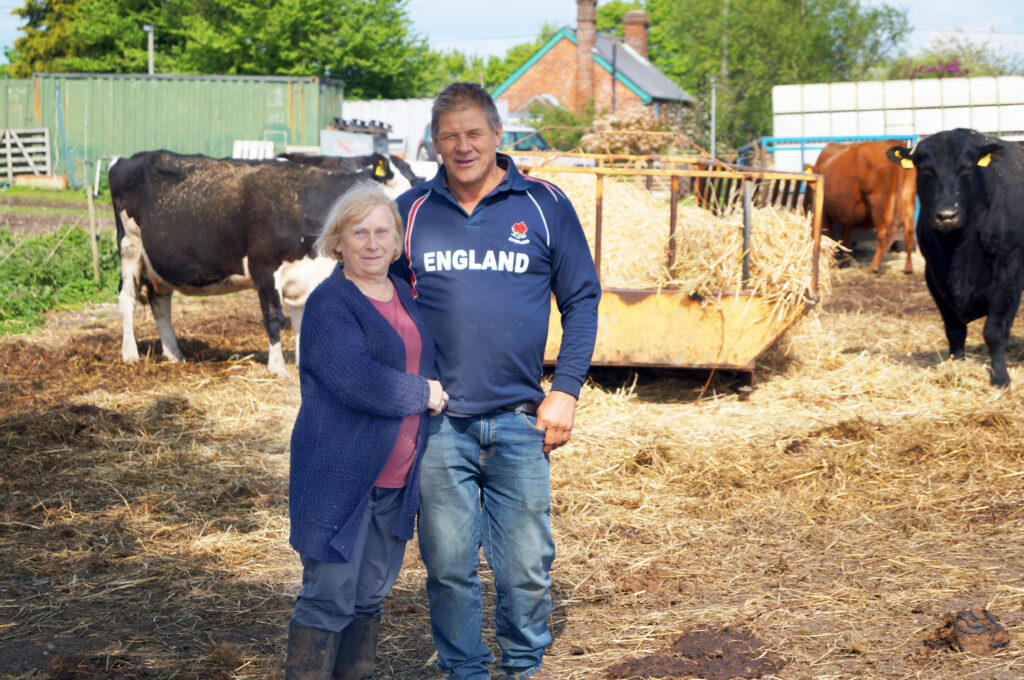 Will and Judy Mitchell's Meadow Farm is on the Avon Tyrrell Estate, which is one of the GWCT Waders for Real project hotspots. In five years the farmer-led project managed to reverse the decline of lapwing and redshank in the Avon Valley. The Mitchells' tenant farm comprises 500 acres spread over different sites including water meadows and rough pasture.
Will and Judy are passionate about livestock. The family keeps chickens, ducks, pigs, sheep and goats, and the farm's main source of income is a suckler herd of mixed native and Simmental beef cattle. Payment from the estate's Higher Level Stewardship agreement has allowed a reduction in the number of cattle on the water meadows, which Will believes is crucial to lapwing success.
He said: "In the old days we took a cut of silage off the water meadows in the spring and then let all the young dairy cows on them for the rest of the summer so no waders would have been able to nest there."
Will's beef cattle are turned out as early as February, which goes against the normal advice, but they are the exception to the rule. He said: "The cows have access to the nearby barn so if the weather gets bad they come inside which avoids churning up the ground. It's amazing how they know to avoid the lapwing nests and pass that knowledge on to the younger animals."
The result is the ideal sward with tussocks and large hoof prints, which hold moisture and insects for the young chicks, so when the lapwing arrive they actually choose the fields where the cows are.
Will has supported the Waders for Real team in habitat work, creating scrapes and reinstating old ditch lines in his fields, and has taken out some 'lookout' trees favoured by crows and birds of prey. He would like to do more conservation work, but margins are tight and it depends on future Countryside Stewardship schemes delivering payments on time, which has not been the case in recent years. Will said: "The agri-environment support makes all the difference, but we will always try to do what we can for the birds."