Grey partridge conservation projects are often associated with great estates, but Simon Maudlin and Melvin Wright proved it can be done on a smaller scale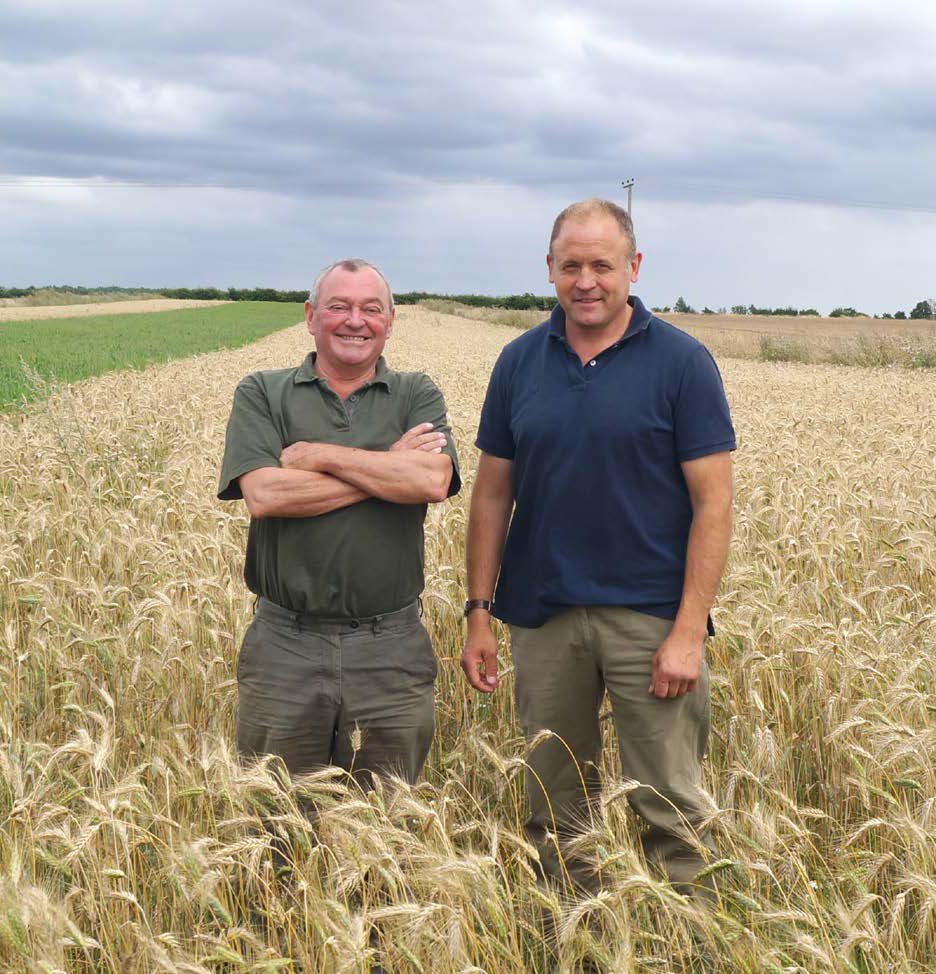 Bedfordshire may not be a county that springs to mind in connection with wild grey partridges, but Simon and his brother Richard have successfully re-established the species on their family farm in Upper Caldecote, near Biggleswade, alongside an intensive arable farming operation. Starting from a low of four pairs of partridges in 2002, this year's spring counts reached a fantastic 42 pairs, and general farmland bird numbers have increased by 1,200%. For a red-listed species that has declined by 95% since 1970, largely due to the intensification of agriculture, this is an astonishing achievement and stands as a beacon of hope for the UK's disappearing biodiversity. What's remarkable is that it all began with a straightforward and inexpensive combination of grass margins round field edges, hedge planting and predator control.
Farm facts
Location: Biggleswade, Bedfordshire
Type of farming: Arable (winter/spring wheat, onions)
Acreage: 810 including arable 616 (largest field 44), grassland 70, woodland 30, conservation measures 94
Amount in conservation: 11.5%
Conservation measures: Grass margins, field corners, floristically enhanced margins, nectar flower mix, beetle banks, wild bird seed mix, low input spring cereal, overwintered stubble, low depth cultivation, game cover, supplementary feeding, hedge planting, woodland management, predation management
Funding grants: HLS, ELS
Since the 60s, Caldecote House Farm and several neighbouring farms had been operating as market gardens with a mosaic of crops over a wide area including sugar beet, cabbage, lettuce, Brussels sprouts, beetroot and onions providing year-round food and shelter for a thriving partridge population. But from the late 90s onwards, vegetables started to be phased out and replaced by cereals. By 2002, the ever-larger fields were being ploughed to the boundary and left barren, especially from January to March before a spring crop was sown. This meant few nest sites and little protection from predators and weather. At Caldecote, the dwindling population of wild greys retreated to a single area around a copse in the middle of the farm.
Change came in 2003 when cross compliance rules required an uncultivated margin 2m from the middle of every field boundary as a condition of receiving the CAP farm subsidy. Simon said: "We improved the few hedges by ploughing right up to them, then sowing the base with tussocky grass. We also made sure the field edges were graded, so partridge chicks didn't get stuck in a plough rut next to the margin, unable to follow their mother. As soon as the margins were established, the partridges started to expand their range across the farm and numbers began to pick up."
Another simple measure instigated at that time was hedge planting. Since 2002, around 4.7km of hedges have been planted and the farm boasts around 9.4km in all. Simon said: "In 2002 the field boundaries were mainly just tracks or ditches. Luckily, at that time our local council was giving hedge plants away with covers and canes. We planted every year and now we have a good network of hedges."
Without ELS we would probably have lost the partridges

Simon Maudlin
In 2006, financial support for maintaining the field boundaries came through Entry Level Stewardship (ELS), the voluntary agri-environment scheme that paid for income lost from taking land out of production including field corners, wild bird seed plots and over-wintered stubbles. Simon said: "ELS was the saviour really. Without it, we would probably have lost the partridges."
Alongside hedging and the ELS measures, Simon controlled foxes and crows with the help of his friend Melvin Wright, an electrician who volunteered in his spare time. When Melvin stepped up predation management from 2006-2007 it precipitated a marked improvement in partridge numbers. The intention was not to eradicate predators but to alleviate the pressure on farmland birds during the breeding season. He said: "If you don't have the habitat, you are wasting your time with predator control. Equally, if you really want to get your numbers up, it's essential."
Melvin's meticulously kept records show roughly the same number of predators are taken each year – in the case of foxes around 40 and carrion crows 108 – which suggests there's no danger of them disappearing from the farm. The predator control season lasts from February to July, during which time Melvin combines rifle shooting with trapping of foxes, corvids, stoats, weasels, rats and squirrels. Fitting it into the hours before and after a normal workday requires impressive commitment and some early starts, but he enjoys being out on the farm. He said: "Grey partridge conservation is not rocket science but you need to be motivated. I'm passionate about the partridges and I love seeing all the wildlife that comes from their conservation."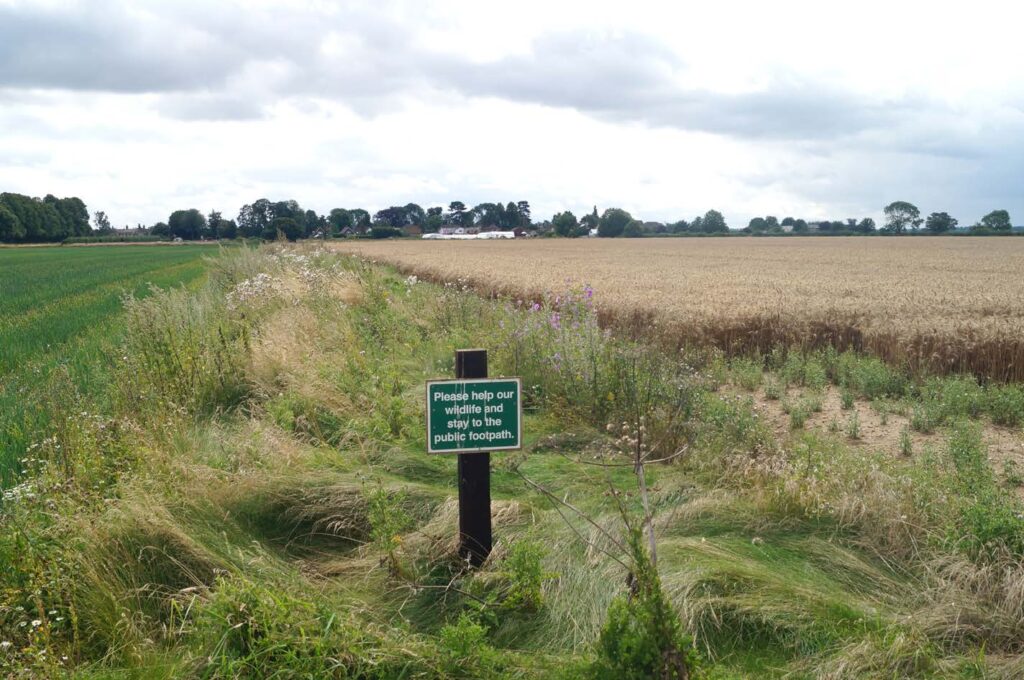 The farm won the Purdey Award for Conservation in 2011. That year it produced an impressive autumn count of 375 wild grey partridges with only basic ELS funding. In 2012, the farm entered a ten-year Higher Level Stewardship (HLS) agreement alongside the ELS. This helped to fund more conservation measures and, importantly, increase the width of the buffer strips with the addition of 4m and 6m margins. Simon said: "We were so fortunate to get on the HLS scheme. I must thank the partridges really. It allowed us to increase our options over the farm, boosting the biodiversity significantly. We made sure all the conservation areas were easily distinguished from the arable crops so they weren't damaged by farm machinery, especially drift from insecticide applications. We'd noticed that, if a slight wind took the spray onto the margin, it had a knock-on effect on breeding success that year because there'd be fewer insects for the chicks."
In all, 11.5% of the farm is now in conservation measures, but with minimal impact on production. Simon explained: "We took in all the wet corners, the bits near woodland, and squared off the fields, which makes it easier to operate large machinery. These days with precision farming there are more odd bits of land that can be managed for wildlife." Next to the field corners, Simon sows areas of maize, wild bird seed mix and low-input cereal side by side in a rotation, to keep the soil healthy, reduce the weed burden and provide a variety of habitat.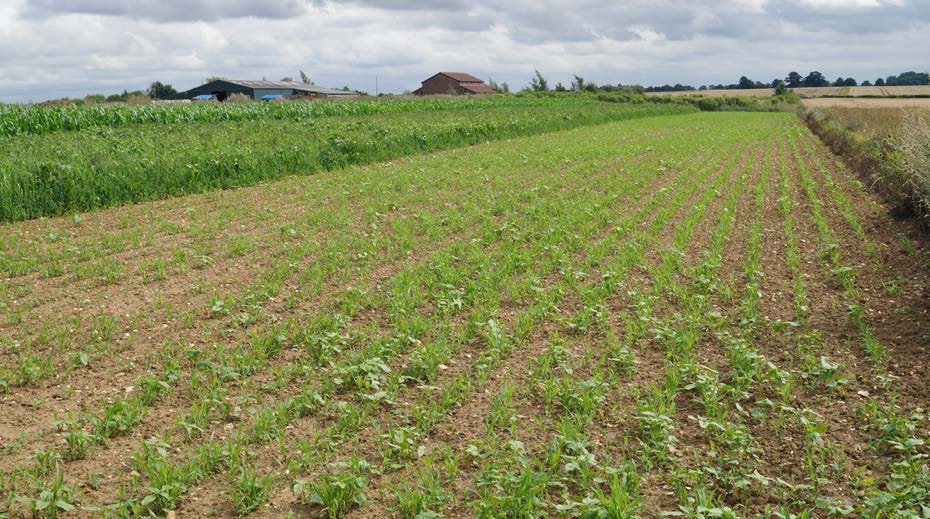 The ever-increasing efficiency of modern farming leaves very little grain on the ground for farmland birds, so the seeds in the cover crops are vital to sustaining the partridges and other birds through the hungry gap. At Caldecote, they are combined with grain distributed via feeders. In spring, Melvin aims to have one feeder per pair of partridges, and they are kept topped up until the end of May. In addition to five tonnes of seed funded by the HLS agreement, 12-15 tonnes of wheat is paid for by the small family shoot, which has been going since the 1960s. Pheasants and red-leg partridges are released, but never greys in order to avoid them interbreeding with the wild stock and weakening their survival skills.
A strict quota of wild birds is harvested only when the autumn counts are high enough to ensure a sustainable population, and they are never shot later than the end of November to avoid taking birds that have paired up. Simon sees shooting as an additional driver for conservation. He said: "In the old days, farm staff were instructed to protect crops from partridge damage, so any nests found while cutting veg were trampled. But when we were cabbage cutting, Dad would make the men leave a square around a nest uncut. For him, shooting and conservation went hand in hand."
Conservation in numbers
94 acres in conservation measures
40 feeders on the farm (September to May)
4.7km hedges planted since 2002
42 breeding pairs in 2021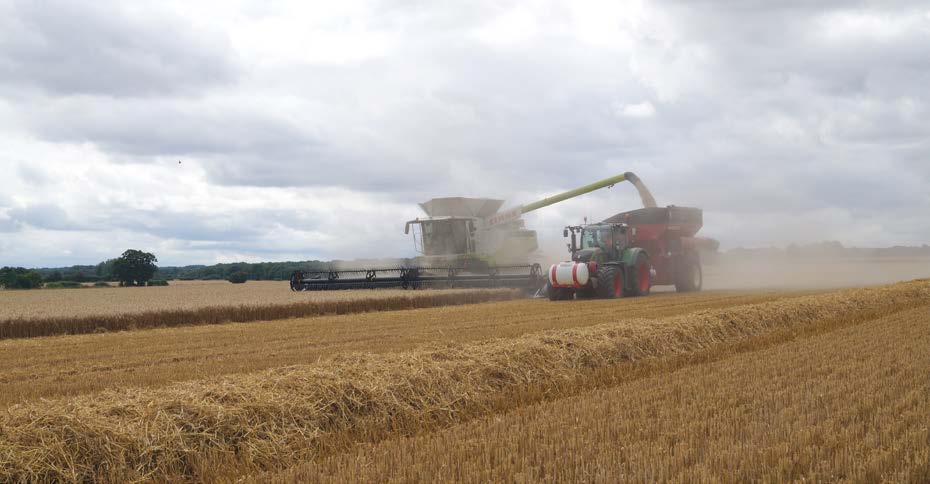 Caldecote House Farm exemplifies how small, cost-effective measures can hold the key to conservation success and that it's often about timing. Simon waits until the second week of August to cut the first 3m of any grass margin, giving late clutches a chance to hatch. These vital second broods often result from a pair losing their first nest, due to predation or poor weather in May/June. He said: "We aim to have at least one conservation measure in every field at all times, so the birds never have to spend too long finding food or shelter."
The devil is equally in the detail when it comes to the farming operation, which is contracted out. Melvin said: "To begin with things didn't always go to plan. I remember one year, when several birds were killed by the combine. At that point I hadn't realised the damage that could be done. These days we don't like two large combines working in the same field as it increases the chance of wildlife being accidentally killed. We also try to avoid night-time harvesting when young broods are more likely to be roosting in the crop."
The proof of success is in the counting, and Caldecote joined the Game & Wildlife Conservation Trust's Partridge Count Scheme (PCS) in 2003. As well as making an important contribution to the national register of the species, annual spring and autumn counts make it possible to gauge the impact of new measures or changes in farming. Mel, who took on the counting in 2009, said: "I would strongly recommend joining the PCS even if you only have a handful of pairs on your land. Counting's pretty easy once you've done it a few times and you get to know where the birds will be."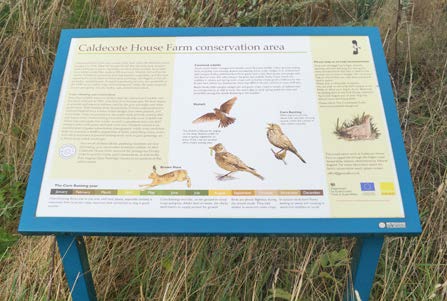 Because grey partridge are an indicator species, the counts reveal the health of a farm's ecology in general. If they are doing well, so is everything else, and Caldecote is a fabulous example of this principle. Brown hares are abundant, and among the 41 species counted on the farm for this year's Big Farmland Bird Count were red-listed song thrushes, corn buntings, linnets and yellowhammers.
Simon and Melvin's enthusiasm and commitment are inspiring. If what's been achieved at Upper Caldecote was replicated across the UK's intensive arable farms, it would reverse the national decline of the grey partridge and much of the UK's biodiversity besides. Looking ahead, Simon is keen to extend the HLS agreement beyond 2022 and then segue into the new ELMS schemes. He said: "We learned a lot as we've gone along but there's good advice for those starting out. For us, it's always been the GWCT and its demonstration farm at Loddington."
Mel added: "It's not like the big estates here. Everything is done on a shoestring, and it shows it's possible. There's nothing like seeing a covey of young partridges when you know they got what they needed to survive and should get to adulthood. There aren't many places where you can see that now. The challenge is getting the word out to others and encouraging them to have a go."
---
The Partridge Count
Scheme Needs You!
Neville Kingdon
GWCT Scientist
The GWCT would be delighted to see more farms and estates embark on fantastic partridge projects such as Caldecote and can provide expert advice. We would also encourage farms of any size, with or without shoots, to join the Partridge Count Scheme if they have any number of resident wild birds. The PCS is free, and members need only count their partridges once in spring and again in autumn. In return, they receive advice, invitations to events and a newsletter. With the dramatic decline of British wildlife, the scheme is more important than ever. To join, visit: gwct.org.uk/pcs